Monday we played at Tribal Cafe in Echo Park with Regular Assholes. They sounded pretty rad, i might add. The show was put on by Deseret who books stuff under the Lots O Crap name at a few cool venues. She hooked us up with a show at The Smell this Saturday. See you there...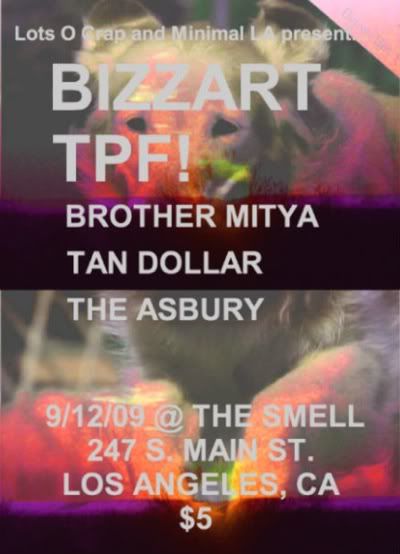 Boom. We're going to record a new song for the Friendship Bracelet compilation on Thursday. Full length of mostly new songs due out on
Life's Blood
, hopefully before we go on tour in January. Most likely in cassette and cd formats. More info to be determined.